Tavneos better than prednisone at aiding life quality, Phase 3 trial finds
ADVOCATE study analysis of patient views on physical and mental health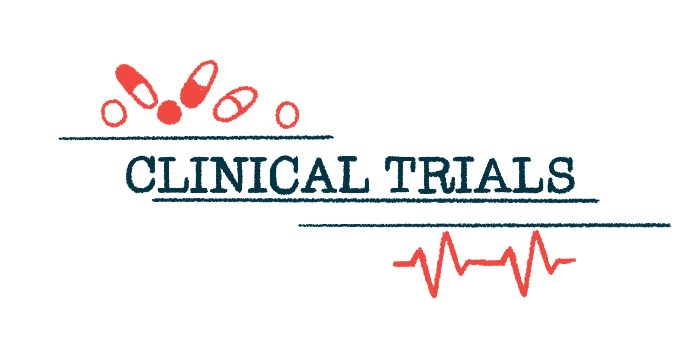 Treatment with Tavneos (avacopan) results in significant and clinically meaningful improvements in health-related quality of life (HRQoL) for people with ANCA-associated vasculitis (AAV), according to findings from the Phase 3 ADVOCATE clinical trial.
"The ADVOCATE study is, to our knowledge, the first trial in patients with ANCA-associated vasculitis to show significant improvements in health-related quality of life for a new treatment compared with prednisone," the researchers wrote.
In an accompanying commentary, a doctor in Canada largely agreed. But he noted that studies into its real-life use are needed to judge Tavneos' full value for life quality.
Findings were detailed in the study "The impact of treatment with avacopan on health-related quality of life in antineutrophil cytoplasmic antibody-associated vasculitis: a post-hoc analysis of data from the ADVOCATE trial," published in The Lancet Rheumatology.
Tavneos (avacopan) aims to lessen inflammation and ease AAV symptoms
Tavneos is an oral therapy approved for use with other medications (such as glucocorticoids) in adults with severe active granulomatosis with polyangiitis or microscopic polyangiitis, two common types of AAV.
Originally developed by ChemoCentryx, which was later acquired by Amgen, it works by blocking the C5a receptor protein, a component of a part of the immune system that goes awry in AAV and contributes to inflammation and small blood vessel damage.
As such, the therapy is expected to lessen inflammation and AAV symptoms.
Tavneos' approvals were based on data from the ADVOCATE study (NCT02994927), in which 331 AAV patients were randomly assigned to receive either Tavneos (166 patients) or the glucocorticoid prednisone (165 patients), plus standard care, for a year.
Results showed that Tavneos was better than prednisone at promoting long-term remission — meeting the trial's main goal — and at improving kidney function and health-related quality of life, attaining some of its secondary goals.
Researchers now conducted an in-depth, post-study analysis of the trial's prespecified and exploratory patient-reported outcomes for HRQoL and health status at six months and one year. The analysis was funded by ChemoCentryx.
"Health-related quality of life is impaired in ANCA-associated vasculitis and patients describe experiences of depression, anxiety, and difficulties in maintaining employment; fatigue and pain are also commonly reported," the researchers wrote.
Greatest benefits seen in areas for 'role physical and social functioning'
HRQoL was assessed with the 36-Item Short Form Health Survey (SF-36) version 2, the EuroQoL Group 5-Dimensions 5-Level Questionnaire (EQ-5D-5L), and the EQ-5D health utility measure.
The SF-36 covers eight domains: physical functioning, role physical, bodily pain, general health, vitality, social functioning, role emotional, and mental health. The EQ-5D-5L comprises five dimensions: mobility, self-care, usual activities, pain/discomfort, and anxiety/depression.
In both SF-36 and EQ-5D-5L, scores can range from 0 to 100, with higher scores indicating better quality of life. Health utilities, or cardinal values of health states that patients can experience, can range from zero, indicating death, to one, signifying full health.
At six months, seven of the eight SF-36 domains showed improvements matching or exceeding the minimal clinically important difference (MCID) in the Tavneos group, compared with five domains in the prednisone group. MCID is the smallest change that patients would identify as important.
At one year, "further improvements with [Tavneos] treatment continued or increased in all domains, with the largest changes … in role physical and social functioning," the team wrote.
Specifically, Tavneos-treated patients had a significantly greater improvement in SF-36 physical component scores at both six and 12 months than did those in the prednisone group. Physical component score increases exceeding the MCID were observed at six months only with Tavneos, and at one year with either treatment.
A greater improvement in the SF-36 mental component scores also was found in Tavneos-treated than prednisone patients at both time points, but the group difference failed to reach statistical significance. Changes in both groups were considered clinically meaningful.
Persistent fatigue profoundly affects patients' quality of life
A greater proportion of people in the Tavneos group reported scores equal or greater than normative values on the role physical domain (35% vs. 25%) and the vitality domain (reflecting fatigue; 47% vs. 34%) at six months. Normative values refer to what is usual or expected for healthy people in the U.S. of the same age and sex.
"The persistent fatigue in [AAV] patients has a profound effect on their quality of life," and "more studies must be done before we can conclude that [Tavneos] is the answer to fatigue in these patients," Jan Willem Cohen Tervaert, MD, PhD, a professor of medicine at the University of Alberta in Canada, wrote in a commentary accompanying the study's publication.
At one year, improvements with Tavneos "in physical functioning and general health domains were statistically significant compared with prednisone and met or exceeded MCID," the researchers wrote.
Other significant differences favoring Tavneos were observed in the EQ-5D-5L visual analogue scale, EQ-5D, and the exploratory Short Form 6 Dimension health utility scores at one year.
Moreover, Tavneos-treated patients received a lower total glucocorticoid dose — about five times lower — than those in the prednisone group at both time points. This finding is well received by doctors in the U.S., given that long-term glucocorticoid treatment is linked to serious side effects.
"The changes in health-related quality of life reported in the current study offer another means of distinguishing differences in the effect of lower doses of prednisone associated with treatment with [Tavneos]," the researchers wrote.
"Such clear benefits in health-related quality of life with treatment have not been reported previously," they added.
Tervaert agreed. "Replacement of corticosteroids with [Tavneos] is currently a feasible option that could improve long-term outcomes in patients with ANCA-associated vasculitis, such as improved [kidney] function, lowered risk of relapses and cardiovascular events, and an improved quality of life," he wrote.
The physician noted, however, that real-world studies are needed to confirm the therapy's effects in patients treated in the clinic.
Two of the study's six authors are former employees of ChemoCentryx, and one currently works for Amgen.