Fewer Relapses, Lower Steroid Doses After Dialysis in Japanese AAV Patients, Study Reports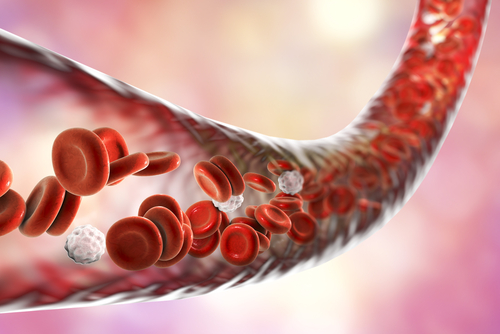 Dialysis for Japanese patients with kidney disease triggered by ANCA-associated vasculitis led to fewer life-threatening relapses and reduced doses of immunosuppressive steroids, a long-term study suggests.
The study, "Long‑term follow‑up characteristics of patients with anti‑neutrophil cytoplasmic antibody (ANCA)‑associated vasculitis (AAV) receiving chronic hemodialysis at a single center," was published in the journal Clinical and Experimental Nephrology.
Anti‑neutrophil cytoplasmic antibody (ANCA)‑associated vasculitis, or AAV, is a group of autoimmune disorders characterized by inflammation and swelling of small blood vessels. The autoimmune attack is triggered by autoantibodies known as anti-neutrophil cytoplasmic autoantibodies (ANCAs), which target a type of white blood cells called neutrophils. This activates neutrophils to attack the blood vessels, causing damage.
Granulomatosis with polyangiitis (GPA) and microscopic polyangiitis (MPA) are two types of AAV. In people with MPA, vascular swelling affects multiple tissues and organs, including the kidneys, skin, nerves, lungs, and joints. As with MPA, patients with GPA can experience swelling in various tissues, typically including the lungs and kidneys. However, GPA is defined by the presence of granulomas — masses of immune cells that gather at the site of infection — that cause the swelling. 
In both GPA and MPA, the kidneys — which are densely populated with small vessels — are the most affected organs. As such, some AAV patients require dialysis of the blood, called hemodialysis. 
In European populations, GPA in AAV is the primary reason to start dialysis. In contrast, in Japanese populations, 10 times more people require dialysis due to MPA compared with GPA. In addition, those with MPA more frequently develop chronic kidney disease and kidney failure, called end-stage renal disease or ESRD.
As Japanese patients are typically diagnosed later in life — over the age of 70 — many have a high risk of progressing to ESRD. 
While treatment with immunosuppressants such as steroids and other biological therapies have improved patients' lives, clinical outcomes and treatment methods for Japanese people with AAV on dialysis are unknown.
To understand more, researchers at Tokyo Women's Medical University Hospital in Japan designed a study to compare and highlight the clinical outcomes and treatments in AAV patients with ESRD before — and after — starting hemodialysis. 
After searching medical records between 2000 and 2016, the team identified 11 adults with AAV — with either MPA or GPA — who had progressed to ESRD and who had been on dialysis for at least six months. Information was collected from annual patient visits on clinical outcomes, the number of relapses with organ-threatening or life-threatening disease, blood tests, and immunosuppressive treatments. 
Among the patients selected, seven were women and the average age at presentation was 57.8 years. The average time from disease onset to dialysis treatment was 1.9 years, and dialysis treatment lasted for an average of 5.0 years. Participants were followed 6.8 years on average. During the observation period, two patients died from acquired infections.
The analysis found that, before dialysis, six patients (54.5%) had 13 AAV relapses as identified by fatigue, fever, nosebleeds, or hand numbness. After dialysis began, four patients (36.4%) had eight relapses. Although there were fewer relapses after dialysis, the difference was not found to be statistically significant. 
Interestingly, before dialysis, the average steroid dose was 11.6 grams per year, while after dialysis began, the dose was reduced to 3.3 grams per year. 
 "AAV relapses appeared to be suppressed with a lower steroid dose," the researchers said.
The investigators explain these results by pointing out that dialysis treatment in people with kidney disease appears to enhance immune responses, despite the high risk of immunodeficiency and infection in AAV patients with ESRD.
"Our results showed that the number of relapses tended to be lower despite a significantly different lower amount of steroid after initiating hemodialysis compared with before initiating hemodialysis," the researchers concluded. "We believe that early tapering of steroids should be considered to avoid death rather than focusing only on relapse."