Nucala Can Help Boost Remission Rates in EGPA Patients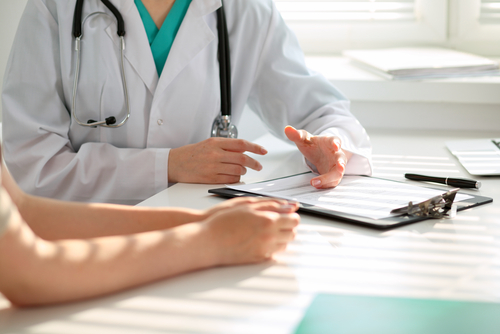 Nucala (mepolizumab) is effective and safe in combination with corticosteroids to treat eosinophilic granulomatosis with polyangiitis (EGPA), resulting in decreased disease activity and increased remission rates than standard treatment alone, a small study has found.
Patients taking Nucala received significantly lower corticosteroid doses, suggesting that the treatment may allow for a reduction in total corticosteroid usage.
The study, "Effectiveness and safety of mepolizumab in combination with corticosteroids in patients with eosinophilic granulomatosis with polyangiitis," was published in Arthritis Research & Therapy.
EGPA is a type of ANCA-associated vasculitis caused by white blood cells called eosinophils that attack the small blood vessels of the lungs and respiratory tract. Corticosteroids are the first-line treatment for inducing and maintaining remission in EGPA.
Some patients with severe symptoms or are unresponsiveness to corticosteroids may also be treated with immunosuppressants; however, the reduction or discontinuation of corticosteroid dose can induce relapses.
Nucala is an antibody that specifically targets the protein interleukin-5, located on the surface of eosinophils, resulting in a reduction in the levels of these immune cells.
Although a Phase 3 clinical trial (NCT02020889) showed that the treatment, administered through under-the-skin injections every four weeks, extended remission and reduced the required corticosteroid dose in EGPA patients compared with a placebo, its effectiveness has not been investigated in real-world clinical practice.
To address that, researchers at the University of Occupational and Environmental Health, in Japan, evaluated the effectiveness and safety of Nucala in relapsing or refractory EGPA patients, whose disease was showing resistance to corticosteroids.
A total of 16 patients were treated, in a real-world clinical setting, with a 300 mg monthly dose of Nucala for one year. Over that year, patients were assessed for remission rate, disease activity measured with the Birmingham vasculitis activity score, eosinophil cell count, changes in corticosteroid doses or immunosuppressant use, treatment retention rate, and adverse events.
The researchers also retrospectively collected data from the same patients for the year before they started Nucala therapy.
When they started Nucala treatment, patients were a median average age of 61.5 years and had been diagnosed about 54 months (4.5 years) earlier. Among them, four patients had relapsing EGPA, 11 had refractory EGPA, and one was in remission. Post-treatment, 10 patients had relapsing EGPA and six had refractory EGPA.
During the one year preceding Nucala treatment, the highest remission rates (12.5%) were achieved at month three, and dropped to 6.3% after six months and to 0% after one year. However, after introducing Nucala, remission rates were 12.5% at one month, 31.3% at three months, 50% at six months, and 75% at one year.
Compared with the year before Nucala treatment, in which disease activity increased a median of 1 point, patients experienced a 0.5 point decrease in disease activity scores after initiating treatment.
Also, respiratory symptoms immediately improved after treatment started, with two patients (12.5%) experiencing symptoms after one year of treatment — down from the 11 patients (68.6%) in the year before treatment.
Similarly, the proportion of patients with ear, nose, and throat symptoms decreased from six (37.5%) to three (18.6%) post-treatment. Moreover, eosinophil count significantly decreased after one year of Nucala (by 146.2 cells per microliter), while it increased by 8.8 cells per microliter before Nucala.
After starting on Nucala, patients also significantly lowered their corticosteroid dose, from a median of 2,665 mg per year to 1,655 mg per year. Also, fewer patients were on immunosuppressants one year after Nucala treatment, than after one year with standard of care treatment.
After one year, no patient had discontinued Nucala. Three patients experienced bacterial infections after treatment, but these patients had already reported similar infections in the year prior to starting Nucala.
Overall, the results "demonstrated that [Nucala] therapy was sufficiently effective in controlling disease activity and prevented adverse events induced by [corticosteroids] and immunosuppressants," the researchers wrote, noting that the study may have been limited by its small sample size and use of pre-treatment patients as the only control.
"In the future, it is important that a long-term investigation is conducted to determine whether long-term [Nucala] therapy allows the dose reduction or discontinuation of [corticosteroids] without relapse," they added.