New Cases of AAV with Kidney Damage Reported in Hypertension Patients Using Hydralazine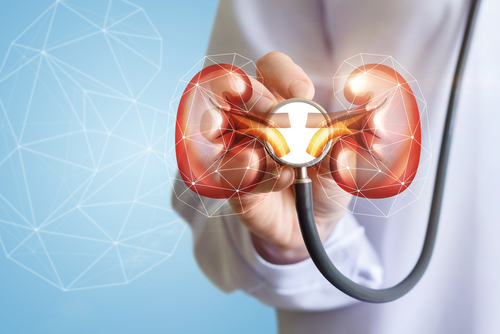 A new case study supports previous findings that hydralazine — a medication used to treat high blood pressure — may cause ANCA-associated vasculitis with severe kidney injury, leading its researchers to recommend its use "generally be avoided."
A separate case report, published in March, linked this medication to end-stage kidney disease in AAV patients, especially African-American patients.
The study, "Hydralazine-associated adverse events: a report of two cases of hydralazine-induced ANCA vasculitis," was published in the Brazilian Journal of Nephrology.
Hydralazine is a vasodilator used to treat high blood pressure (hypertension) since the 1950s. But the medication is not without side effects, and studies have reported that 5 to 8% of patients who use hydralazine develop lupus, and 5 to 10% develop renal injury.
Researchers at the Jersey Shore University Medical Center presented two new cases giving further evidence of "the detrimental adverse effects of hydralazine." The patients  developed AAV after taking the medicine.
"While drug-induced lupus has been frequently reported with the use of hydralazine, this medication can also cause drug-induced ANCA vasculitis," the researchers wrote.
One patient was a 57-year-old man with a history of hypertension and mild joint disease (osteoarthritis). The patient came to an outpatient clinic with symptoms of kidney impairment.
Six weeks earlier, he had started treatment with amlodipine and hydralazine to control his blood pressure. For four days, he had also started taking an antibiotic, amoxicillin, for a presumed urinary infection.
The patient was found to have high levels of proteins and red blood cells in his urine, both markers of kidney damage. But a kidney ultrasound showed no physical changes to this organ.
Blood tests showed the presence of proteinase 3 (PR3) and antinuclear antibody (ANA) antibodies, autoantibodies that cause autoimmune diseases. PR3 antibodies are also one of the two major autoantibody types found in AAV patients.
Researchers then found severe inflammation in the small vessels of the kidneys, consistent with AAV involving the kidneys. The patient was diagnosed with hydralazine-induced vasculitis and stopped hydralazine treatment.
He began on dialysis and high-dose steroids, but his condition continued to progress. It was only after Rituxan (rituximab) was added to his regimen that kidney function stabilized. Two years later, he still was not on dialysis, but he had developed advanced chronic kidney disease.
The second patient was an 87-year-old man hospitalized with mental issues and acute kidney injury. He was being treated for hypertension, dementia, and chronic kidney disease with medications that included hydralazine.
The patient had high creatinine levels in his blood and high levels or proteins and red blood cells in his urine, all indicative of renal impairment. He was also positive for anti-myeloperoxidase (MPO) antibodies — the other major AAV autoantibody type — along with other autoantibodies.
Due to the severity of his kidney injury, emergency dialysis and steroid treatment was started before a formal diagnosis was made. Later, a biopsy confirmed he had inflammation in the blood vessels of the kidneys due to AAV.
His condition continued to deteriorate, even after Rituxan was added to his treatment regimen. At this point, the family decided to withdraw care and to transfer the patient to hospice service.
"The risk factors for developing drug-induced vasculitis associated with hydralazine use include longer duration of therapy and especially higher daily and cumulative doses," the researchers wrote.
"Given an extremely unfavorable side effect profile and multiple alternatives available on the market, hydralazine should generally be avoided," they concluded.