Vasculitis Foundation Awards $160,000 for 3 New Research Projects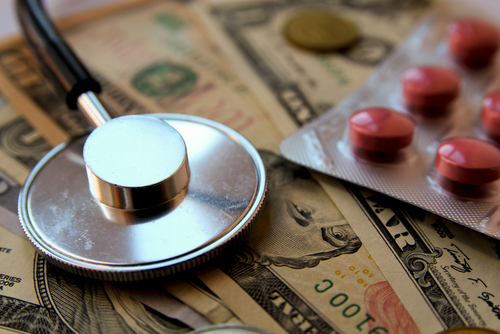 The Vasculitis Foundation announced the 2018 awardees of its one-year grants, amounting a total of $160,000. The three project winners were selected from 20 applications from research teams around the world.
To date, the Vasculitis Foundation has granted more than $2.5 million for a total of 49 research studies.
Among this year's projects, two will focus on the molecular and clinical features of anti-neutrophil cytoplasmic antibodies (ANCA)-associated vasculitis (AAV).
The third will address how an enzyme, mutated in some vasculitis cases, controls inflammatory immune responses.
According to a foundation press release, "every year the Vasculitis Foundation receives proposals for very high-quality research from investigators who have a wealth of experience and we are pleased to support their efforts."
"Many advancements in vasculitis research have been a result of funding provided by the Vasculitis Foundation," the release stated, thanking the foundation's "many generous donors who have made this a reality."
This year's grants were awarded to these innovative studies:
"Endothelial Cell Inflammasomes in ANCA-Associated Vasculitis," led by Daniel Jane-Wit, MD, PhD, assistant professor and researcher at Yale University, will provide new insights on how inflammation blocks blood vessels and reduces blood flow to vital organs.
The $50,000 grant will be used to study interactions of inflammatory proteins in endothelial cells, the cells that line blood vessels. Then, using patient samples and mouse models, researchers will determine how such interactions promote AAV-associated T-cell activation.
The research "will lead to novel insights into how AAV causes blood vessel blockages and may lead to new therapies to prevent this from occurring," according to the foundation.
The second study, "Long Term Patient Follow-up of ANCA-associated Vasculitis: An International Inception Cohort Study by the European Vasculitis Society (EUVAS)," will be conducted by an international team to determine the long-term outcomes of AAV patients.
Using the $62,000 award, the team will build a large database using information from ANCA trials conducted between 1995 and 2010. They will examine different aspects of the disease, including survival, long-term kidney function, other disorders, relapse rates, vasculitis-related damage, drug exposure, mortality, cancer rates, cardiovascular events, and drug safety, among other features.
This information will provide new insights on risk factors for the disease and may help identify strategies to prevent adverse outcomes in this population.
The study "Metabolic Dysregulation of Pro-inflammatory Responses in DADA2 Vasculitis" will evaluate the molecular mechanisms of the rare DADA2 vasculitis.
Sonia Sharma, PhD, assistant professor at La Jolla Institute for Allergy and Immunology, will use the $50,000 grant to study how ADA2, an enzyme mutated in this kind of vasculitis, controls the inflammatory immune response. The findings might be important for other vasculitis forms, as well.