Small Particles May Serve as Blood Biomarker of Kidney Problems in AAV, Study Suggests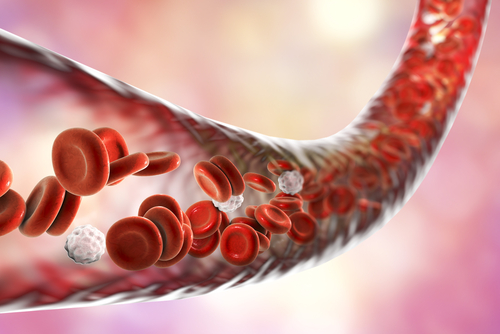 ANCA-associated vasculitis (AAV) patients with renal involvement have higher blood levels of certain small vesicles than either patients without kidney symptoms or people without this disease, a study found.
These microparticles, which are positive for the myeloperoxidase (MPO) protein and carry the complement proteins C3a and C5a — central players in ANCA vasculitis — may serve as biomarkers of kidney involvement in these people, its researchers said.
The study, "Microparticles expressing myeloperoxidase and complement C3a and C5a as markers of renal involvement in antineutrophil cytoplasmic antibody − associated vasculitis," was published in the Journal of Rheumatology.
The complement system — a set of over 20 blood proteins that form part of the body's immune defenses — plays an important role in AAV and appears to correlate with greater disease activity in the kidneys.
The complement system is especially active in the presence of MPO-ANCA antibodies, leading to the release of complement-activating factors, including molecules that break down the C3 and C5 proteins into C3a and C5a. These promote the activation of immune cells like neutrophils, basophils, and macrophages.
AAV patients often have MPO-positive microparticles that are released from immune cells as a consequence of activation or of cell death. These microparticles carry markers from their cell of origin, and participate in protein transport and cellular communication.
For these reasons, they can work as markers of disease activity. Their role in AAV, however, remains unknown.
A team of researchers with the Karolinska Institute in Sweden investigated whether C3a and C5a can be found on MPO-positive microparticles in patients during periods of active disease or remission when compared to healthy controls.
In total, researchers analyzed blood samples from 46 AAV cases — 23 with active disease and 23 in remission — and 23 age- and sex-matched healthy controls. Remission was defined as a Birmingham Vasculitis Activity Score (BVAS) of zero.
They found that levels of MPO-positive microparticles were significantly higher in AAV patients (190.8 ng/mL) compared to controls (46.6 ng/mL). No differences were seen between active and in remission patients. The same was true for MPO-positive particles carrying C3a.
When people with active disease were divided according to the presence or absence of renal involvement, researchers found that MPO-positive microparticles carrying either C3a or C5a were significantly more common in those with kidney symptoms.
Comparing the levels of C3a or C5a MPO-positive microparticles with disease severity, they observed that levels were proportional to BVAS scores. Levels of microparticles positive for C3a also correlated with those of creatinine, a protein whose levels are used to assess kidney function.
They then asked whether the levels of free C3a and C5a also correlated with disease severity. No significant differences in blood levels of C3a and C5a between AAV-patients and controls.
These results suggest that measuring C3a and C5a on MPO-positive microparticles is a more sensitive way to assess disease activity in AAV, particularly in patients with renal involvement, the study concluded.