Minimal Glucocorticoid Regimen Shows Similar Efficacy, Fewer Adverse Events than Standard Treatments, Study Reports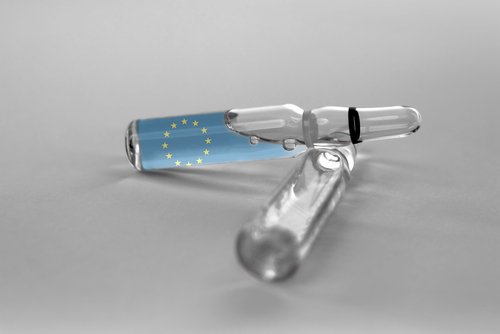 Patients with ANCA-associated vasculitis (AAV) who receive a minimal glucocorticoid treatment along with Rituxan (rituximab) and cyclophosphamide show similar improvement as those given standard glucocorticoid regimens, but have lower glucocorticoid-associated adverse events, a study shows.
The study, "A novel glucocorticoid-free maintenance regimen for anti-neutrophil cytoplasm antibody–associated vasculitis," was published in the journal Rheumatology.
Glucocorticoids, powerful medicines used to stop damaging inflammation, are currently the standard of care for treating AAV patients. However, their long-term use comes with side effects, including an increased risk of diabetes, heart conditions, infections, and osteoporosis, and other disorders.
Researchers have been trying to minimize the use of these medicines, and studies suggest that a combination of Rituxan and the chemotherapy agent cyclophosphamide could be used to induce remission in AAV patients.
A team in the United Kingdom and Ireland studied a regimen including this combination and early glucocorticoid withdrawal. The study included 49 patients divided into two groups, each receiving a slightly different treatment regimen.
Group 1 had 23 patients (ages 16-85) treated at the Imperial College Healthcare NHS Trust. Group 2 had 26 patients (ages 43-83) treated at the Royal Free Hospital and Trinity Health Kidney Centre in Dublin, Ireland.
All patients in group 1 and 65% of patients in group 2 received Rituxan, cyclophosphamide and methylprednisone. Prednisolone was also given, but only for a short time — seven days in group 1 and 14 days in group 2.
After six doses of cyclophosphamide, given every two weeks, patients received azathioprine as maintenance treatment. Those who could not receive azathioprine were offered an alternative therapy, such as CellCept (mycophenolate mofetil), methotrexate or Rituxan.
Over a 12-month follow-up period, researchers examined disease activity through measures of kidney function, ANCA levels and vasculitis activity.
Patients in both groups showed a marked improvement in kidney function, with lower levels of kidney inflammation markers. Three patients were receiving dialysis at the study's start, but discontinued it during the follow-up period.
Disease activity was also minimal at six and 12 months after starting the treatment, as suggested by a Birmingham Vasculitis Activity Score (BVAS) of zero in both groups.
The findings were similar to those seen in other clinical trials — CYCAZAREM, CYCLOPS (NCT00430105), and MEPEX (NCT01408836) — where patients received standard glucocorticoid regimens.
However, patients in this study had fewer adverse events, with only three patients experiencing infections, and none developing diabetes. This is a significant improvement over previous studies, where diabetes affected 8.2% of patients.
"Early [glucocorticoid] withdrawal in severe AAV is as effective for remission induction as the standard of care and is associated with reduced GC-related adverse events," investigators said.
"Based on these encouraging pilot data, we propose an international randomized study to compare such a GC minimization regime against the current standard of care as induction treatment in AAV," they concluded.