Rituxan Better at Maintaining Long-term Remission in AAV Patients in Clinical Trial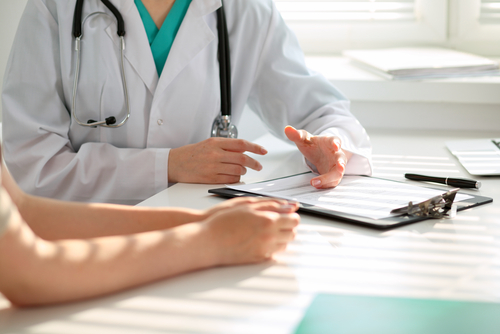 Patients with ANCA-associated vasculitis (AAV) who receive Rituxan (rituximab) infusions for maintaining sustained remission fare better in the long term than those receiving the immunosuppressant azathioprine, according to French researchers.
Fewer patients who received Rituxan as remission-maintenance therapy experienced a relapse during a 60-month (five-year) follow-up.
Researchers found that survival rates were also better among patients treated with Rituxan, which is jointly marketed in the U.S. by Biogen and Genentech.
The study, "Long-term efficacy of remission-maintenance regimens for ANCA-associated vasculitides," appeared in the journal Annals of the Rheumatic Disease.
For patients with two forms of AAV — severe granulomatosis with polyangiitis and microscopic polyangiitis — treatment with Rituxan and glucocorticoids is the standard approach for inducing remission.
However, most patients eventually relapse, with only 39% remaining in complete remission after 18 months.
The randomized, open-label MAINRITSAN Phase 3 trial (NCT00748644) compared the effectiveness of systematic Rituxan infusions to azathioprine, an immunosuppressant, for maintenance of remission in AAV.
In the study, Rituxan was seen as superior to azathioprine at preventing major relapses at 28 months of treatment. However, the long-term benefit in maintaining sustained AAV remission remained unknown.
Researchers now analyzed patient data after 60 months, focusing especially on remission duration and long-term toxicities.
Major relapse was defined as a reappearance or worsening of disease and involvement of at least one major organ, a life-threatening complication, or both. Minor relapse, on the other hand, was defined as the reappearance or worsening of AAV requiring mild treatment intensification.
Researchers had data for 114 patients. They found that 71.9% of patients in the Rituxan group had not yet experienced a major relapse, and 57.9% had not experienced a minor relapse.
For those treated with azathioprine, 49.4% had not yet experienced a major relapse, and 37.2% hadn't yet had a minor relapse.
Also, all Rituxan-treated patients were alive at the five-year time point, while 93% of azathioprine-treated patients were.
"Rituximab had a superior post-treatment efficacy than azathioprine at maintaining remission of ANCA-associated [vasculitis] over 60 months," the researchers wrote.
Additional analyses demonstrated that patients treated with Rituxan had 12.6 more months without relapse or toxicity than those taking azathioprine.
Besides azathioprine, the investigators also found that patients with anti-PR3-ANCA antibodies, a subgroup of ANCA antibodies, had a higher risk of relapse. The correlation between having these antibodies with prediction of AAV relapse increased over time, which suggests a way to identify patients requiring longer and repeated treatment, the scientists observed.
The data also revealed that most relapses in patients who were taking Rituxan happened 18-24 months after the last infusion, while the frequency of major relapses increased rapidly in the 12 months after azathioprine was discontinued.
This suggests that rather than eliminating relapses, Rituxan delays them, and also highlights the need "to better identify patients with high-relapse risk that could benefit from longer treatment," the scientists added.
Safety results were similar for both treatments, although respiratory infections were slightly more frequent in patients taking Rituxan.
Regarding the study's results, investigators wrote they "should be applicable to the broad spectrum of patients seen in routine practice."
The risk-benefit of a higher dose and longer duration of Rituxan treatment remains to be determined, researchers said.
This is the focus of ongoing trials, such as the MAINRITSAN-3 study (NCT02433522), which compares 46 months of Rituxan vs. the conventional maintenance treatment time of 18 months.