PR3-ANCA Antibodies Tied to More Relapses in EGPA Patients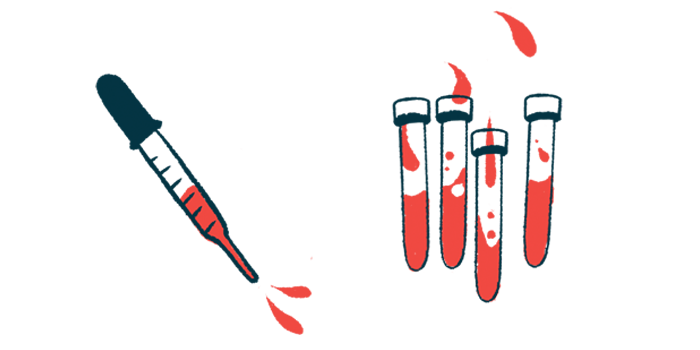 People with eosinophilic granulomatosis with polyangiitis (EGPA) who carry antibodies against the proteinase 3 (PR3) protein have more frequent relapses and a shorter time to relapse or death than patients without such antibodies, a South Korean study shows.
These findings highlight the need to look for the presence of PR3-ANCA antibodies when considering the best treatment route for EGPA patients.
Of note, the researchers said they were specifically investigating "the clinical implications of PR3-ANCA in Korean patients with EGPA" in this study.
The study, "Clinical impact of proteinase 3-antineutrophil cytoplasmic antibody positivity in eosinophilic granulomatosis with polyangiitis," was published in The Korean Journal of Internal Medicine.
EGPA is a form of ANCA-associated vasculitis (AAV) in which immune cells called eosinophils erroneously attack the small blood vessels in the lungs and respiratory tract, leading to asthma-like symptoms.
AAV is generally caused by self-reacting antibodies called anti-neutrophil cytoplasmic antibodies, or ANCAs, but only about 40% of EGPA patients produce these antibodies. Thus, ANCA positivity is not an essential criteriam for EGPA diagnosis in the current guidelines.
A large study in Europe has shown that EGPA clinical manifestations — the signs and symptoms of the disease, which is more common in men and usually begins anywhere from age 15 to 70 — are distinct in patients with and without ANCAs. They're also distinctive among patients with antibodies against the PR3 or myeloperoxidase protein, the two most common targets of ANCAs.
However, since clinical features of the disease vary between patients in Europe and Asia, researchers at Yonsei University College of Medicine, in South Korea, aimed to confirm the findings in Korean EGPA patients. They particularly focused on the differences between EGPA patients with PR3 antibodies and those without.
Among the 242 AAV patients who were followed at their hospital from October 2005 to October 2020, the researchers identified 49 EGPA patients who were selected for the analysis. The patients had a median age of 54, and 17 were men.
Six of these patients (12.2%) were positive for PR3-ANCA antibodies. At the beginning of their follow-up, these patients were significantly less likely than those without PR3-ANCAs to have peripheral eosinophilia, an abnormally high number of eosinophils in the blood (50.0% vs. 88.4%). The individuals with PR3-ANCAs, however, did tend to have cardiovascular problems more commonly than those without (50% vs 14%).
The majority of patients were treated with glucocorticoids (95.9%), which are man-made steroids. The most common induction treatment was the chemotherapy medication cyclophosphamide (55.1%). Azathioprine, an immune system medicine, was most frequently given as a maintenance regimen (55.1%). There were no differences in treatment among the two groups of patients.
Over the follow-up period, no patients died, the researchers noted. Eight individuals experienced a relapse, and two progressed to end-stage renal disease (ESRD) — when the kidneys no longer function properly and the patient requires frequent dialysis or a transplant.
Of note, PR3-ANCA-positive patients more often experienced a relapse, with 50% of individuals relapsing over a median follow of 28.4 months, as compared with 11.6% in people without PR3-ANCAs over a median follow-up of 33.9 months.
These patients also took significantly less time to experience either a relapse or death, compared with those without anti-PR3 antibodies, according to researchers.
"In conclusion, we showed that EGPA patients that had PR3-ANCA at diagnosis have distinct clinical features and outcomes compared to those without PR3-ANCA," the researchers wrote. "Therefore, we believe that these results should be considered when managing EGPA patients."