Inflammation Seems to Play Role in Bad Cholesterol Levels, Research Suggests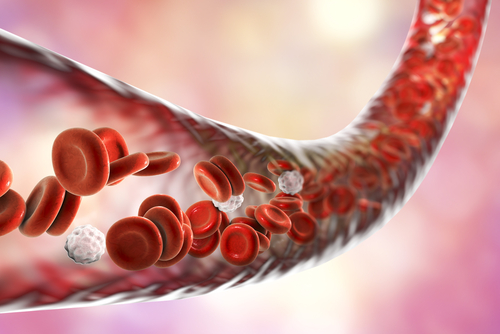 ANCA-associated vasculitis (AAV) patients have lower levels of low-density lipoprotein (LDL), or "bad cholesterol," when compared to people without the disease, a study suggests.
These differences seemed to dissipate over time, which suggests a link between inflammatory status and LDL levels. Researchers advise more research is needed to see if cholesterol levels accurately predict the risk of cardiovascular disease (CVD) in these patients.
The study's findings were detailed in a poster titled "The Association of Reduced Low-Density Lipoprotein (LDL) Cholesterol Levels with ANCA-Associated Vasculitis (AAV)." The poster was presented at the 2019 American College of Rheumatology/Association for Rheumatology Professionals Annual Meeting, held recently in Atlanta.
An autoimmune disease that causes blood vessels to swell, AAV is characterized by high inflammation. Compared with the general population, people with this disorder are at a significantly greater risk — about two-fold higher — of CVD events.
Because of this, it is recommended that AAV patients be tested to determine the levels of heart disease-related markers — such as lipids or fats — in their blood. However, exactly how inflammation relates to these markers, and how it influences CVD risk stratification isn't fully understood.
Cholesterol is one of the most widely known heart-disease markers. This substance is not simply present in the blood, however. Instead, it requires a protein complex to "chaperone" it. There are two such cholesterol-protein complexes: LDL and high-density lipoprotein or HDL. These are sometimes called "bad" — LDL — and "good" cholesterol — HDL. Although this distinction is wildly simplistic, it is generally true that high LDL levels are associated with heart disease to a greater extent than high HDL levels.
The researchers wondered how LDL and HDL levels compared between people with or without AAV. To find out, they analyzed data from Partners HealthCare System, a large healthcare provider in the northeastern United States.
This included data for 217 people with AAV and for 538 people without the disease. The two groups were similar in terms of average age (65 years for those with the disease and 67 years for those without), the proportion of males (57% and 53%), and ethnicity, with both groups being predominantly white (84% and 82%).
Among those with AAV, most (71%) were positive for antibodies against myeloperoxidase (MPO), while the remainder were positive for antibodies against proteinase 3 (PR3).
Prior to cholesterol measurement, a significantly higher proportion of people with AAV (61% vs. 51%) had been prescribed a statin —a type of medication that is often used to lower cholesterol levels.
The researchers found that, on average, there were not significant differences in terms of total cholesterol (187 mg/dL vs 189 mg/dL) or HDL (57 mg/dL vs 52 mg/dL) between the two groups. However, people with AAV had significantly lower LDL levels, on average, compared with the healthy controls (98 mg/dL vs 109 mg/dL).
In a subsequent analysis that adjusted for factors like age, sex, and statin use, this difference remained significant, with people with AAV having, on average, 12.2 mg/dL lower LDL levels.
However, in follow-up assessments done one or two years after this first measurement, the difference was no longer statistically significant.
The researchers said they "hypothesize that this reflects improvements in the inflammatory state among AAV cases." That means that the scientists think that, as treatments are undertaken and inflammation is controlled in people with AAV, LDL levels may normalize.
However, this is currently only a hypothesis, and future studies are needed to determine the extent to which the theory holds merit. "Future studies are necessary to understand if lipid levels, especially as part of risk stratification tools, accurately predict CVD events in this population," the researchers concluded.