Blood Cleaning Method Lowers Hospital Deaths in AAV Patients with Pulmonary Bleeding, Study Finds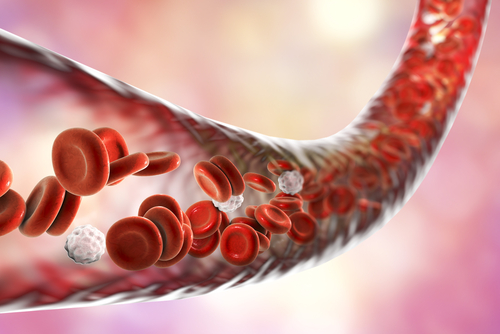 Patients with ANCA-associated vasculitis (AAV) who develop pulmonary bleeding as a result of their condition fare significantly better if they receive plasma exchange therapy, a kind of blood purification technique, researchers say.
Their study, "Effect of plasma exchange on in-hospital mortality in patients with pulmonary hemorrhage secondary to antineutrophil cytoplasmic antibody-associated vasculitis: A propensity-matched analysis using a nationwide administrative database," was published in the journal PLOS One.
Pulmonary bleeding, a symptom that occurs in 6.4% to 36% of ANCA vasculitis patients, puts patients at a greater risk of death. Those with the condition have an 8.65 times greater chance of dying, compared to ANCA patients without these pulmonary symptoms.
The European League Against Rheumatism, European Renal Association, and European Dialysis and Transplant Association recommend that patients with severe pulmonary bleeding receive plasma exchange therapy.
But this recommendation is based on the cases of very few patients, requiring further confirmatory studies.
Researchers at the Tokyo Medical and Dental University Graduate School in Japan conducted a retrospective cohort study to investigate whether plasma exchange therapy affects the short-term prognoses and reduces the in-hospital mortality rate in patients with pulmonary bleeding secondary to AAV.
Plasma exchange is a treatment that removes plasma from the blood – which often carries disease-causing substances – and replaces it with plasma from a donor or a plasma substitute.
Investigators examined the records of 52,932 AAV patients included in a Japanese nationwide inpatient database. Among them, 940 had developed pulmonary bleeding as a complication.
For the analysis, researchers included only patients treated with oxygen and steroid therapy and using mechanical ventilation, a total of 249 patients with a mean age of 70. Among them, 84 (33.7%) patients had been treated with plasma exchange therapy.
After pairing 59 plasma exchange-treated patients with nontreated patients, the investigators found that those treated with plasma exchange had a significantly lower in-hospital mortality – 35.6% vs. 54.2%.
But patients who received the treatment also stayed longer in the hospital – a median of 44 days vs. 30 days.
"Even when limited to the survivors, the median length of hospital stay was 49.5 days and 33 days for the PE [plasma exchange] and non-PE groups, respectively, with a significantly longer duration in the PE group compared to that in the non-PE group," researchers wrote.
Statistical analysis also showed that older age (65 or older), worse prognosis, and the use of a mechanical ventilator were all risk factors for in-hospital mortality.
Overall, "the present study demonstrates that PE therapy improves all-cause in-hospital mortality in patients with PH secondary to AAV,"  supporting current guidelines for the treatment of severe pulmonary bleeding, researchers wrote.