Tofacitinib Seen as Effective and Safe for AAV Patients in Pilot Study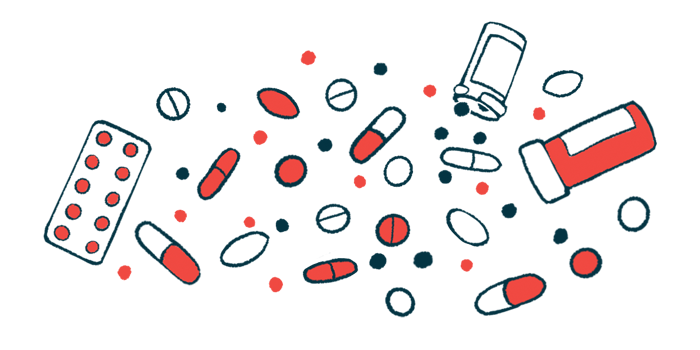 Treatment with tofacitinib is well tolerated and effectively induces remission in people with ANCA-associated vasculitis (AAV), while enabling patients to lower their glucocorticoid doses, a small pilot study suggests.
These results indicate that tofacitinib may represent a treatment option for active AAV. However, a larger and randomized controlled trial is needed to confirm the therapy's efficacy and safety in this patient group, the researchers wrote.
"Tofacitinib for the treatment of antineutrophil cytoplasm antibody-associated vasculitis: a pilot study," was published as a letter in Annals of the Rheumatic Diseases.
AAV comprises a group of autoimmune diseases characterized by inflammation and damage to small blood vessels. This inflammation is caused by white blood cells called neutrophils, which mistakenly target the lining of the blood vessels. But some studies have shown that T-cells, another type of immune cell, may also contribute to inflammation in AAV.
T-cells may do this is by releasing cytokines, which are signaling molecules that mediate immune cell interactions. Some of these cytokines are thought to contribute to AAV through the activation of a protein called a Janus kinase, or JAK.
Tofacitinib, a small molecule inhibitor of the JAK family of proteins, has been used successfully to treat various autoimmune and rheumatoid diseases (brand name Xeljanz, among others), but its safety and efficacy in treating people with AAV has not been reported.
Researchers in China conducted a pilot study in 10 patients (six women, four men), all given 5 mg of tofacitinib two times a day.
Six patients had granulomatosis with polyangiitis (GPA), three had microscopic polyangiitis (MPA), and one had eosinophilic granulomatosis with polyangiitis (EGPA).
They ranged in age from 24 to 64 years, and their disease activity, as measured with the Birmingham Vasculitis Activity Score (BVAS), ranged from one to 18 points.
With the exception of one person newly diagnosed with GPA, the patients had relapsing disease, for which they were taking a combination of glucocorticoids, such as prednisolone, and multiple immunosuppressants. During the study, they continued taking prednisolone along with tofacitinib, with or without the immunosuppressants.
After an average follow-up of 9.5 months, nine patients achieved complete remission, meaning that their BVAS dropped to zero. The remaining patient had partial remission, defined as at least 50% reduction in BVAS (her score fell from seven to three points). No one relapsed during follow-up, which ranged from six to 13 months.
In the five GPA patients with eye involvement, manifestations like inflammation in the white part of the eye, blurred vision, and eyeball swelling resolved rapidly. In the EGPA patient, skin ulcers healed quickly.
The levels of C-reactive protein, a blood marker of inflammation, decreased in all patients after three months of tofacitinib's use, and continued to decline for most of them.
Patients also significantly reduced their prednisolone doses, from 21.75 mg a day at the study's beginning to 7.88 mg daily at the end of follow-up.
In two patients, tofacitinib's dose was lowered to 5 mg once a day, without a disease relapse.
Treatment was well-tolerated, the researchers reported, with a mild upper respiratory infection in one person and low-grade fever and fatigue in another. Both cases "resolved quickly" and with continuous tofacitinib use.
"Although this study was limited by the small number and heterogeneity of patients, improvements in clinical symptoms and inflammatory indicators were observed in patients with AAV following treatment with tofacitinib," the researchers concluded.
Because other inhibitors of the JAK signaling pathway have the potential to induce vasculitis, however, tofacitinib's safety and efficacy needs to be confirmed in a larger and randomized clinical trial, they added.