Rituximab Effective as Maintenance Therapy in Older AAV Patients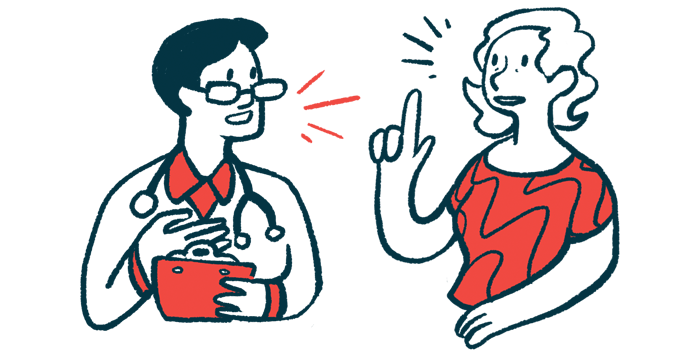 Treatment with rituximab helps most adults, ages 75 and older, with ANCA-associated vasculitis (AAV) achieve and maintain disease remission, a French study found.
However, a higher rate of serious infections and deaths were reported when rituximab was used as an induction therapy, in combination with high doses of glucocorticoids, than when it was used as a maintenance therapy.
These findings highlight rituximab's efficacy at easing AAV severity and preventing disease relapses in older adults, but point to a need for strategies to reduce infections during induction therapy, the researchers noted.
The study, "Evaluation of rituximab for induction and maintenance therapy in patients 75 years and older with antineutrophil cytoplasmic antibody-associated vasculitis," was published in JAMA Network Open.
In AAV, the immune system produces self-reactive antibodies against proteins in neutrophils, a type of immune cell. This abnormal immune attack activates neutrophils, and they start attacking the cells lining blood vessels, in particular the smallest ones, causing inflammation.
Rituximab as ANCA vasculitis treatment
Rituximab, sold as Rituxan in the U.S., MabThera in Europe, and available as biosimilars, is approved to treat granulomatosis with polyangiitis (GPA) and microscopic polyangiitis (MPA), two types of AAV.
It works by promoting the death of B-cells, the immune cells that produce antibodies, both those involved in the fight against infections and those that wrongly attack the body's vascular system in AAV. As such, the therapy is expected to lower the production of the autoantibodies thought to cause inflammation in AAV.
Administered directly into the bloodstream, rituximab can be used to induce remission in patients with active disease and as a maintenance therapy to prevent relapses when remission has been achieved.
Previous clinical trials showed that rituximab, in combination with high doses of immunosuppressive glucocorticoids, was not inferior to Cytoxan (cyclophosphamide) when used as an induction therapy.
The B-cell-depleting therapy was also found to be superior to azathioprine when used as a maintenance therapy. However, serious infections and deaths with rituximab appeared to occur just as often as with Cytoxan or azathioprine.
Given that AAV patients ages 75 and older "are underrepresented in studies of rituximab," the researchers wrote, this group's likely outcomes and adverse events with the therapy's use are largely unclear.
To address this, a team of researchers in France analyzed the demographic and clinical data of 93 people, 75 and older, with GPA or MPA who had received at least one infusion of rituximab as induction and/or maintenance therapy across 36 French hospitals.
Their data were obtained from the French Vasculitis Study Group database, between January 2000 and July 2018, and a call for observation sent to the study group members in June 2019.
Patients' median age was 79.4 and 54.8% were women. More than half (55.9%) had a GPA diagnosis, while 44.1% had MPA.
A total of 30 patients (32.3%) received rituximab as an induction therapy, 27 (29%) were given the therapy as a maintenance regimen, and 36 (38.7%) received rituximab as both an induction and maintenance therapy.
The induction regimen consisted of four weekly infusions of rituximab (375 mg per square meter of body surface area) or two infusions of 1,000 mg given two weeks apart, plus high-dose glucocorticoids, starting at an initial daily dose of 1 mg/kg.
In addition to rituximab and glucocorticoids, 18 (27.3%) patients received at least one additional immunosuppressive treatment.
The maintenance regimen consisted of four to five infusions of 500 mg of rituximab, spaced six months apart.
Maintenance vs. induction therapy in older adults
Over a median follow-up of 2.3 years, 57 (86.4%) of the 66 patients given rituximab as an induction therapy achieved remission, and two (3%) experienced relapses, meaning AAV symptoms returned after a period of improvement.
During the six months following the first rituximab infusion as an induction therapy, 13 patients (19.7%) had serious infections, which were defined as those requiring hospitalization or intravenous (into-the-vein) antibiotics, or causing death.
This translated into 46.6 serious infections per 100 patient-years, meaning there would be 46.6 cases of serious infections among 100 patients over one year of induction therapy.
Fewer patients experienced serious infections during maintenance therapy with rituximab: nine out of 63 (14.3%) within 28 months, or slightly over two years. This reflected a rate of 8.4 serious infections per 100 patient-years, which was significantly lower than that for induction therapy.
More than half (54.5%) of the total 22 serious infections reported were caused by Gram-negative bacteria, a group of bacteria that are becoming increasingly resistant to most available antibiotics.
"Most infections reflected … immunodeficiency and occurred during the first months of induction therapy, which could suggest involvement of the concomitant high dose of glucocorticoids," the researchers wrote.
More deaths were reported when rituximab was used as an induction therapy, in combination with high-dose glucocorticoids, than when used as a maintenance therapy (19.7 vs. 5.3 deaths per 100 patient-years).
"These results suggest that rituximab therapy may be associated with disease remission and prevention of relapse in patients 75 years and older but that efforts focused on reducing infections during induction therapy are needed," the researchers wrote.
Such efforts "might focus on finding the best induction regimen to reduce infections without limiting benefits in this population, including evaluation of decreased glucocorticoid regimens specifically among older patients with ANCA-associated vasculitis," they concluded.