PANTHERx, Rare Disease Pharmacy, to Distribute Tavneos in US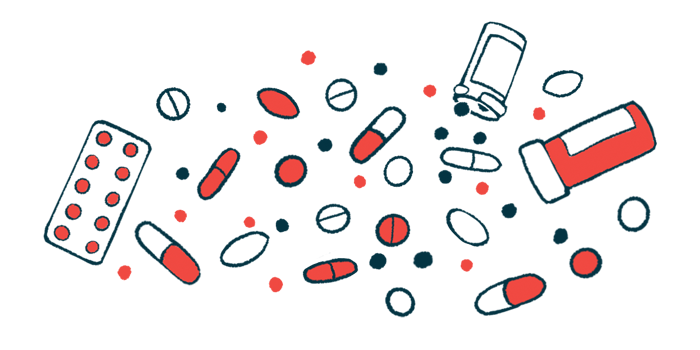 Tavneos (avacopan), a recently approved add-on oral therapy for severe, active ANCA-associated vasculitis (AAV), will be distributed in the U.S. by PANTHERx, the country's leading rare disease pharmacy.
The announcement follows an agreement with ChemoCentryx, Tavneos' developer, which selected the pharmacy as a limited distribution partner.
"PANTHERx is proud to announce our partnership with ChemoCentryx for the distribution of Tavneos, a first-in-class orally administered novel medication," Rob Snyder, president of PANTHERx Rare Pharmacy, said in a press release.
"Together we can provide life changing medication and white glove patient support services to people living with ANCA-associated vasculitis," Snyder added.
Tavneos is an oral small molecule designed to lessen inflammation and blood vessel damage in people with AAV by blocking a part of the immune system called the complement system.
It specifically inhibits the receptor of the C5a protein, one of the most potent pro-inflammatory complement proteins that is thought to contribute to inflammation in AAV.
The therapy recently became the first new AAV treatment in over a decade, after approval by the U.S. Food and Drug Administration (FDA) for people with severe and active microscopic polyangiitis (MPA) and granulomatosis with polyangiitis (GPA), the two most common forms of AAV.
The decision was based on positive findings from the pivotal ADVOCATE Phase 3 clinical trial (NCT02994927), followed by an amended application submitted by ChemoCentryx with additional data.
Trial data also supported Tavneos' approval in Japan for the treatment of MPA and GPA. A decision on a similar application in Europe is expected by year's end.
The international ADVOCATE trial assessed the safety and efficacy of Tavneos in 330 adult GPA and MPA patients. Participants were randomly assigned to Tavneos or a standard regime of the glucocorticoid prednisone for about one year, while continuing with standard immunosuppressive medications — rituximab or cyclophosphamide, followed by azathioprine.
Patients in both arms could also receive other glucocorticoids, if needed.
The study met its main efficacy goals, demonstrating that Tavneos was just as good as prednisone at inducing clinical remission at six months — 72.3% of patients on Tavneos and 70.1% of those on prednisone achieved remission. But it was significantly better at sustaining that remission at 12 months (65.7% Tavneos vs. 54.9% prednisone).
Tavneos was also better at improving kidney function, particularly in patients with advanced kidney disease at the time of treatment initiation, and led to less steroid-associated toxicity, consistent with more steroids being used in the prednisone group.
PANTHERx is reported to be one of the largest and fastest-growing rare disease pharmacies in the U.S. It offers over 25 customized programs, with specialized teams who can assist rare disease patients in filling out their prescriptions and insurance paperwork, as well as other specific needs they might have.