AAV Patients with Kidney Condition Have Worse Survival Rates, Population-based Study Finds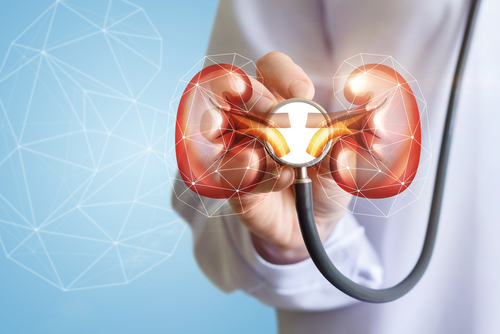 Patients with ANCA-associated vasculitis who have a kidney condition called glomerulonephritis have higher mortality rates than those without this complication, a study shows.
The condition affects 2 in every 100,000 inhabitants, researchers found in a population-based cohort in Minnesota.
The study, "Incidence, prevalence, mortality and chronic renal damage of anti-neutrophil cytoplasmic antibody–associated glomerulonephritis in a 20-year population-based cohort," was published in the journal Nephrology Dialysis Transplantation.
A common manifestation of ANCA-associated vasculitis (AAV) is glomerulonephritis, a condition characterized by inflammation of the kidney.
Development of glomerulonephritis has been shown to affect patients' renal (kidney) survival, as well as overall survival.
The annual reported incidence rate of ANCA-associated glomerulonephritis (AAGN) in Europe and Japan is 1.2-1.3 per 100,000 inhabitants 18 and older.
In another study, researchers reported that the annual incidence of AAV in a well-defined region of the U.S. was 3.3 per 100,000 inhabitants, with 60% of the patients exhibiting renal involvement at diagnosis.
Because of a lack of data on the epidemiology of AAGN and associated outcomes in the U.S., researchers conducted a study to investigate the annual incidence, prevalence, and mortality of AAGN over a period of 20 years in a population-based cohort in Olmsted County, Minnesota.
Among the 57 AAV patients included in the study, 60% had AAGN. Most patients (65%) had microscopic polyangiitis (MPA), one the three major subtypes of AAV, the other two being granulomatosis with polyangiitis (GPA) and eosinophilic granulomatosis with polyangiitis (EGPA).
AAV patients normally produce one of two autoantibodies — anti-myeloperoxidase (MPO) or anti-proteinase 3 (PR3) antibodies — which cause the blood vessel inflammation that characterizes the disease.
In this study, 74% of AAGN patients were MPO-ANCA positive, which is in line with previous findings suggesting that baseline renal function and renal survival are lower among MPO-AAV patients than PR3-AAV patients.
The annual incidence of AAGN was found to be 2 per 100,000 inhabitants in the Minnesota group, with an overall prevalence of 35 out of 100,000.
The incidence of AAGN in this group was found to be higher than previously reported for other countries in the world, particularly in northern Europe. However, according to the researchers, this is likely due to the fact that only biopsy-proven AAGN patients were included in those studies.
"We believe that our estimate better reflects how AAGN is actually diagnosed in routine practice, and hence is more generalizable," they wrote.
Next, researchers compared the survival rates of AAGN patients with expected rates in the Minnesota population. The death rate of AAGN patients was found to be significantly higher than the general population. Interestingly, this was not true for AAV patients without glomerulonephritis.
Researchers also looked at the effects of renal damage at diagnosis on the recovery of renal function one year after diagnosis. This was done through the use of a newly developed chronic renal damage scoring system called the chronicity score, using biopsies performed at diagnosis.
Results indicated that a minimal-mild chronicity score predicted recovery of renal function at one year.
"Patients classified in the moderate/severe [chronicity score] class on renal biopsy at diagnosis had worse renal function recovery, likely due to advanced chronic damage by AAV at presentation," the researchers wrote.
Of note, the AAV subtype and specificity of autoantibody (PR3 or MPO) did not predict renal function recovery.
Similar observations were recorded in a different group of 38 newly diagnosed AAGN patients at a different center.
"The annual incidence and prevalence of AAGN in Minnesota are 2.0/100 000 and 35/100 000, respectively. Mortality is worse compared with AAV patients without glomerulonephritis. More advanced renal damage at diagnosis predicts less renal recovery," the researchers concluded.