Rituximab Remission Rates Similar in Mexicans as in Other Populations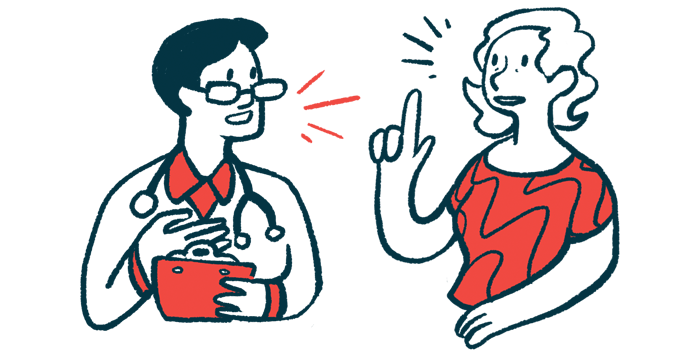 Rituximab treatment led to rates of remission and relapse prevention in Mexican patients with ANCA-associated vasculitis (AAV) that were similar to those previously observed in other patient populations, a real-world study found.
It was also associated with a higher rate of infections, the study found.
Overall, about 65% of patients achieved remission with rituximab remission-induction therapy, and about 33% of those using the treatment as a maintenance therapy experienced a relapse during follow-up.
"To our knowledge, this is the first report describing the outcomes of AAV patients treated with rituximab from a single center in Mexico," the researchers wrote.
"In this cohort, the outcomes were similar to the ones reported in other populations, with remission being achieved more likely in younger patients. Severe infections were frequent and associated with mortality," they wrote.
The study, "Rituximab treatment in ANCA-associated vasculitis patients: outcomes of a real-life experience from an observational cohort," was published in the journal Clinical Rheumatology. 
Rituximab is an antibody designed to block the CD20 protein, which leads to a reduction in the number of B-cells. These immune cells are involved in the misdirected autoimmune attacks observed in AAV. The medication can be used to induce remission in patients with active disease and as a maintenance therapy to prevent relapses when remission has been achieved.
Clinical trials involving rituximab have predominantly enrolled Caucasian patients, with few Hispanic or Latino individuals included. Further, the use of rituximab in Latin American countries is limited by availability and cost, and consequently, information about outcomes with its use are scarce in these geographic areas.
To address this issue, a team of researchers assessed the outcomes of rituximab's use as either a remission induction or a maintenance therapy in patients who were treated at an AAV care center in Mexico.
In total, 42 adults with AAV were included in the study and received at least one dose of rituximab. Of them, 34 received it as a remission-induction therapy.
Among these 34 people, 62% were female, with a median age at diagnosis of 51 years. From these, 29 had granulomatosis with polyangiitis (GPA), three had renal-limited vasculitis (RLV), and two had microscopic polyangiitis (MPA).
Most patients (31 people) received two into-the-vein infusions two weeks apart to induce remission. None of the patients experienced any allergic reactions to the infusions.
After six months, 22 people (65%) had achieved remission, which took a median of four months. Patients who achieved remission were on average about a decade younger than those who did not.
At the study's start, eight people were receiving dialysis for severe kidney disease, which did not significantly differ after rituximab, in which five people were on dialysis.
Since rituximab acts as an immunosuppressant, susceptibility to infection is one of the significant concerns surrounding its use. Sixteen patients were given the antibiotic cotrimoxazole to prevent infections during remission-induction therapy.
Severe infections occurred in nine patients, most of which were pneumonia. Signs of immunosuppression were also observed, including low white blood cell counts in four people, depleted neutrophils — an immune cell type implicated in AAV — in two people, and hypogammaglobulinemia — low levels of immunoglobulins, or antibodies made by white blood cells to fight infection — in seven people.
One patient died one month after the patient's last rituximab dose, and the cause was not determined.
Rituximab was used as a maintenance therapy in 24 people, with a median of two infusions per patient over follow-up. The median age of these patients was 49 years; 22 had GPA, and two had MPA.
Overall, 23 people showed a complete response, or a lack of disease activity, with rituximab. During a median follow-up time of 19 months per patient, 13 relapses — five of which were major and eight of which were minor — were observed in eight people. The median time to the first relapse was 13.5 months (just over a year).
No significant clinical predictors of relapse were identified.
Severe infections were observed in five people during maintenance treatment. Four of these cases were caused by COVID-19, and one was caused by bacterial and fungal pneumonia. One person experienced low white blood cell counts. Two people with COVID-19 and the patient with bacterial and fungal pneumonia died.
"The present study's findings expand upon previous evidence derived from observational studies and randomized clinical trials of AAV patients treated with rituximab," the researchers wrote.