Survival in ANCA-Associated Vasculitis Patients Improved in the Past 15 Years, Small Study Finds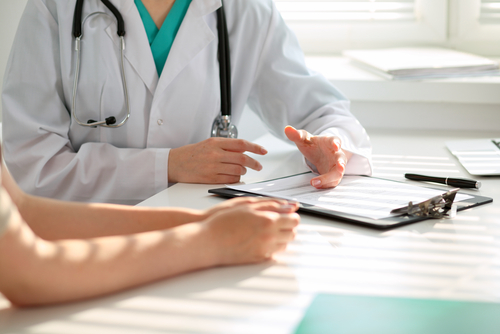 Improvements in patient care and in available therapies the past 15 years have led to an improvement of more than two years in the survival of Lithuanian patients with granulomatosis with polyangiitis (GPA) and microscopic polyangiitis (MPA), a new study shows.
The study "Clinical characteristics and long-term survival differences of the ANCA-associated vasculitis group: a cross-sectional study of 27 patients" was published in the journal Acta medica Lituanica.
GPA, formerly known as Wegener granulomatosis, and MPA both cause inflammation of blood vessels that leads to structural changes, ultimately resulting in restriction of blood supply or hemorrhages
These problems, mainly affecting small blood vessels, can manifest in several organs, including eyes, central nervous system, and upper airways. These disorders are associated with the production of anti-neutrophil cytoplasmic autoantibodies (ANCA), which are treated with use of immunosuppressive therapies.
Many efforts have been made to improve diagnosis and treatment of these rare diseases, but patients still have a poor prognosis and high mortality rates.
To determine the long-term survival and prognostic factors of patients with GPA and MPA, a research team led by rheumatologist Dalia Miltinienė, MD, at Vilnius University Hospital Santaros Klinikos, evaluated the clinical records of 27 patients hospitalized at the rheumatology center of Santaros Klinikos between January 2001 and December 2015.
Compared to previous reports from 2010, the overall mortality rates of this population decreased from 25.7 percent to 18.5 percent, researchers found. Additional analysis of one-year and five-year cumulative survival showed that life expectancy of patients with AAV improved during the past 15 years in Lithuania. Since 2010, the mean survival changed from 99.4 to 126.6 months, more than two years.
Patients with higher disease activity at diagnosis, determined by the Birmingham Vasculitis Activity Score, also were found to have a poorer prognosis.
But, despite prior studies showing that mortality during the first years of AAV is associated with infection, active vasculitis, cardiovascular disease, and malignancy, the study no such associations. Researchers believe this was due to their small sample size.
Still, the team found a possible connection between the presence of Staphylococcus aureus (MRSA) bacteria in the upper part of the respiratory tract — pharynx and nasal cavity — and mortality. Four of the five patients who died were positive for this bacteria, while three out of four of those who recovered were negative.
"Unfortunately, data for one patient who died and for one recovered patient were missing and therefore we did not obtain results supporting our hypothesis," the team wrote.
Further studies are warranted to shed light on the underlying mechanism of these diseases and the leading causes of higher mortality rates. Although the study shows some improvements on the survival rates of this population, it is still important to understand how disease activity or intensive immunotherapies may relate to mortality in AAV patients, the authors noted.